Disnat Direct
for active investors
Discover the power of Market-Q!
Introducing the Disnat Direct platform!
It's the answer for active and knowledgeable investors who wish to access an advanced trading platform with streaming market data and charts.
Here you will find all the tools you need to discover the benefits of Disnat Direct.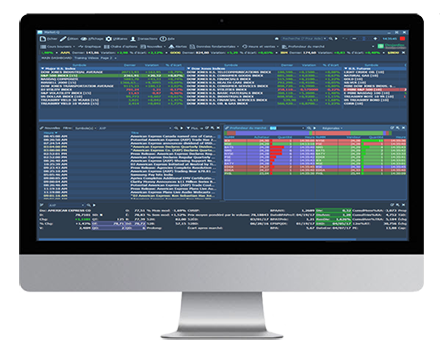 View available webinars
Ease of use
Web application giving you access to your preferences no matter where you are;
New platform compatible with Safari (Apple) browser;
View all your accounts from the trading platform;
Import tracking lists created in your current environment in three easy steps

NOTE - This link will open in a new tab.

.
Display
Unlimited number of charts;
Unlimited number of watchlists;
Unlimited number of streaming quotes in real time.
Market data
More detailed market quotes;
Access to trading history using the Time and Sales function.
Want to learn more about Disnat Direct?
Attend one of our free webinars and learn how to trade quickly and efficiently using Disnat Direct's main features. For information on our upcoming sessions, visit our calendar of events.
Have questions or need help? Contact Client Services at:
1 877 842-5151
Monday to Friday,
7 a.m. to 7 p.m. ET
Open an account
Log in