Inventory Turnover Ratio
Inventory Turnover Ratio = Cost of Goods Sold ÷ Average or Current Period Inventory
An important and often overlooked ratio that indicates inventory levels.
Things to remember
A low turnover is usually a bad sign because products tend to deteriorate as they sit in a warehouse.
Companies selling perishable items have very high turnover.
For more accurate inventory turnover figures, the average inventory figure, ((beginning inventory + ending inventory)/2), is used when computing inventory turnover. Average inventory accounts for any seasonality effects on the ratio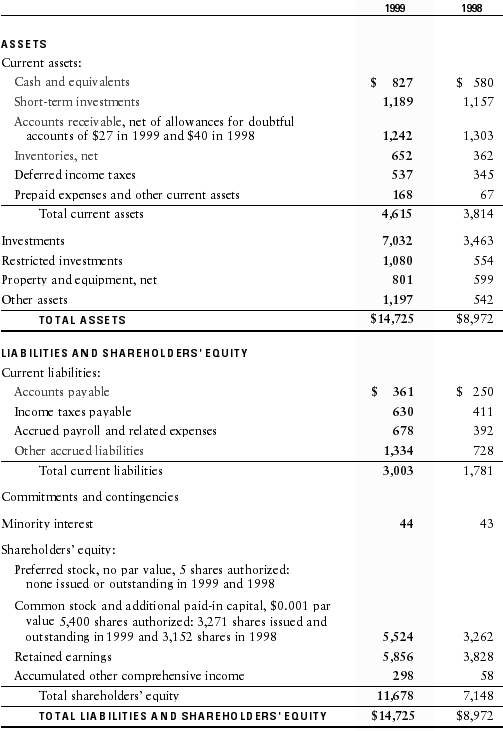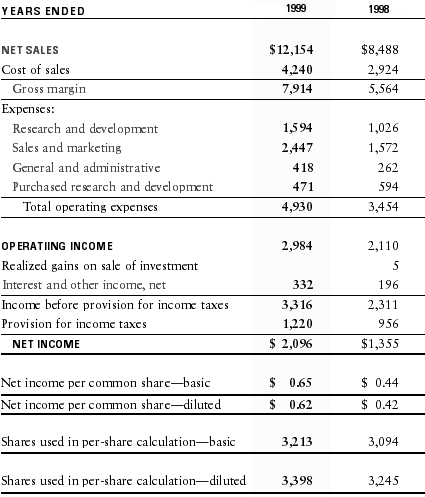 For Cory's Tequila Co.: $4,240 ÷ $652 = 6.50
Inventory Analysis
Cory's Tequila Co. inventory has gone up almost 100% since last year, this could mean nothing or something. There could be something fundamentally wrong. Perhaps sales are slowing. A change of 100% is quite substantial and should be a cause for concern if sales are slowing. But if we look more closely at Cory's Tequila Co.'s sales it shows that product sales have increased almost 50% since last year. In other words the higher inventory could simply be a factor of higher demand.