DD

WEB

For online traders who require the speed of direct access,
lower commissions and the ability to access a trading platform
from anywhere with an Internet connection.

Try the free demo site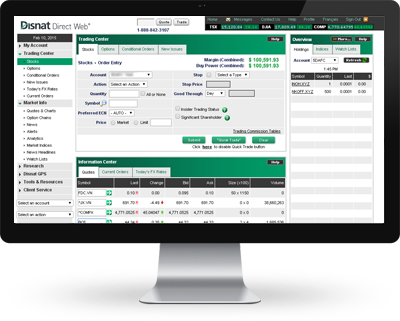 Main Features
The DDWEB platform is ideal for active traders who do more than 10 trades per month. You will love the speed of direct market access, the lower commissions and the ability to access your trading platform from anywhere with an Internet connection.
Access to all the features of the Disnat Classic platform
Real-time charts
10 real time, streaming quotes (Level 1)
Up to 300 real time streaming quotes with DDQUOTES
View DDWEB Rates and Fees
DD

WEB

a powerful interface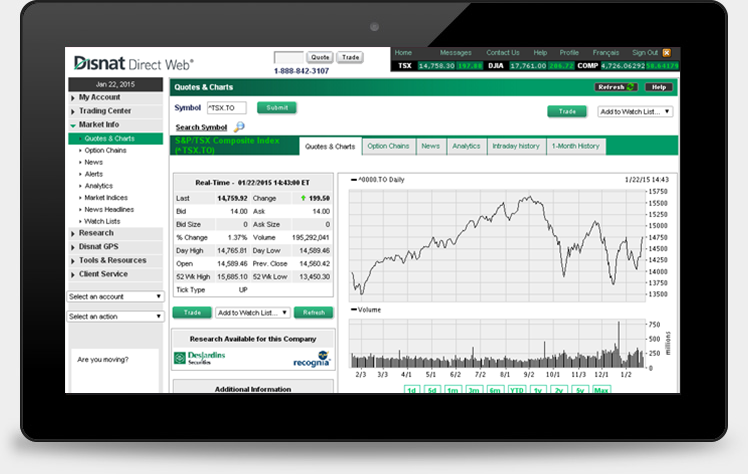 Charts
DD
WEB offers real-time charts with a variety of technical analysis indicators. You can easily view charts with periods ranging from between 1 day to 10 years.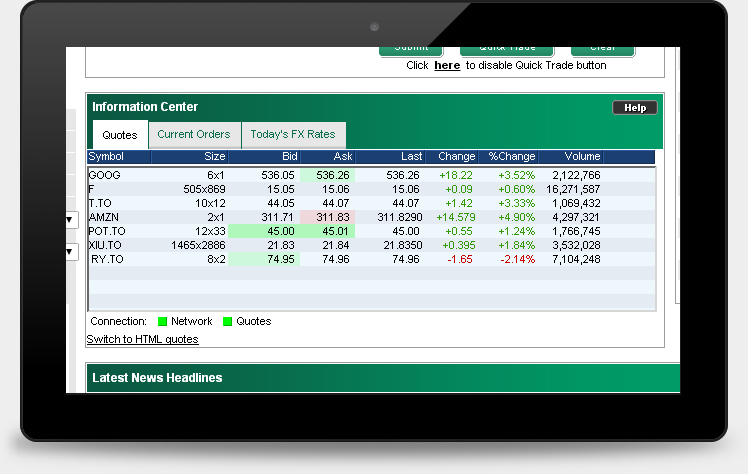 Real-time streaming quotes (Level 1)
This section includes a Java applet where you can enter a list of 10 symbols which will be saved on the website. The table will show you real-time dynamic quotes for the list of symbols you create.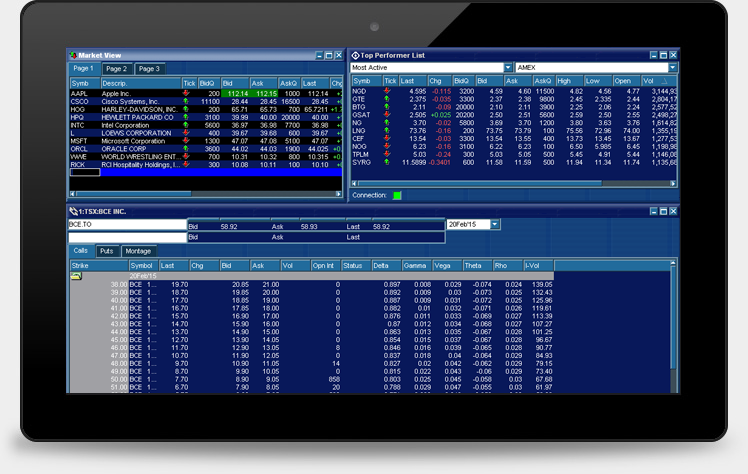 DDQUOTES is a flexible and independent real-time streaming quote screen. Among other features, this market monitoring tool allows you to follow over 300 quotes, configure alerts, customize graphics and export your data to Excel.