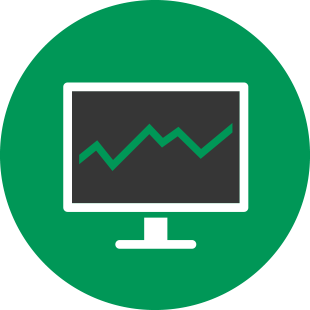 Main Features
Active online traders can count on the speed, flexibility and ease of our DDXTRA & DDPLUS trading platforms. Dynamic account management and real time updates help you navigate today's ever-changing environment. Plus, you can customize your screen to meet your individual trading needs. If you trade more than 21 times per month, our DDXTRA or DDPLUS platforms are a great solution for you.
Access to the DDWEB platform
Customizable interface
Up to 300 live streaming quotes
Access to Level 1¾ and Level 2 market depth
Point-and-click order entry
Ability to create multiple trading profiles
View DDXTRA & DDPLUS Rates and Fees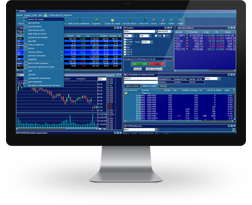 DD

XTRA

Ideal if you trade more than 21 times per month.
This powerful trading platform features Canadian market depth (Level 1¾) and up to 100 live streaming quotes.

Try the Free Demo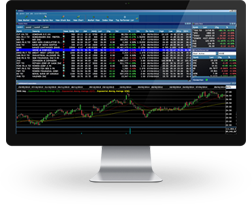 DD

PLUS

Ideal if you trade more than 41 times per month. Our powerful and customizable trading platform features Level 2 quotes on Canadian and American markets and up to 300 live streaming quotes.

Try the Free Demo
DD

XTRA &

DD

PLUS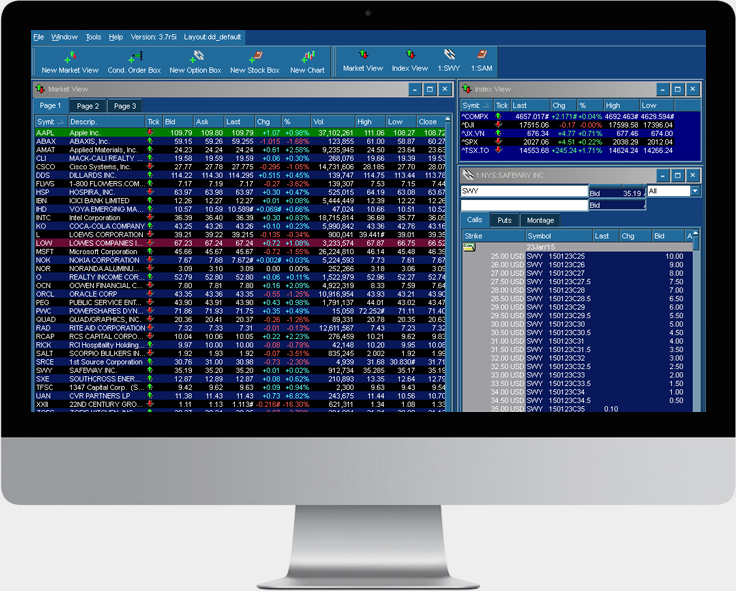 Monitor Indices, Equities And Options
Real-time dynamic quotes for indices, securities
and their option chains.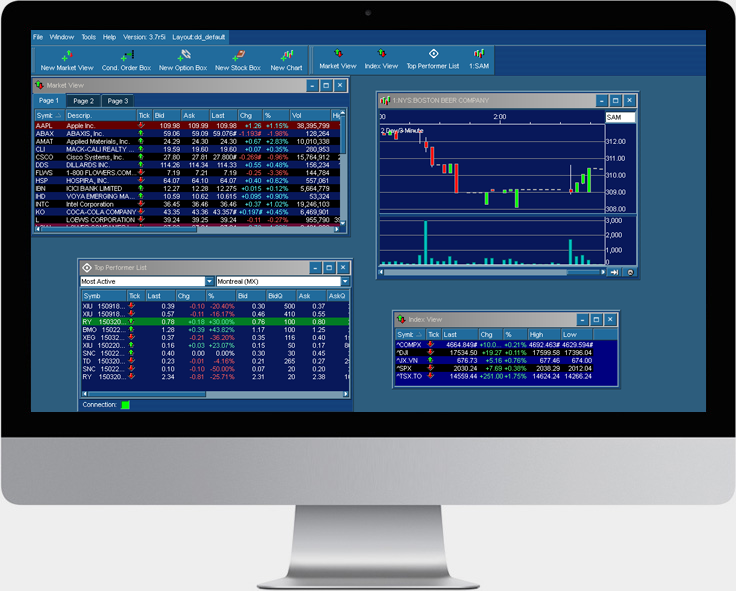 Customizable Screens
Customize your platform according to your display and account management preferences. You can even split or extend the display over multiple screens.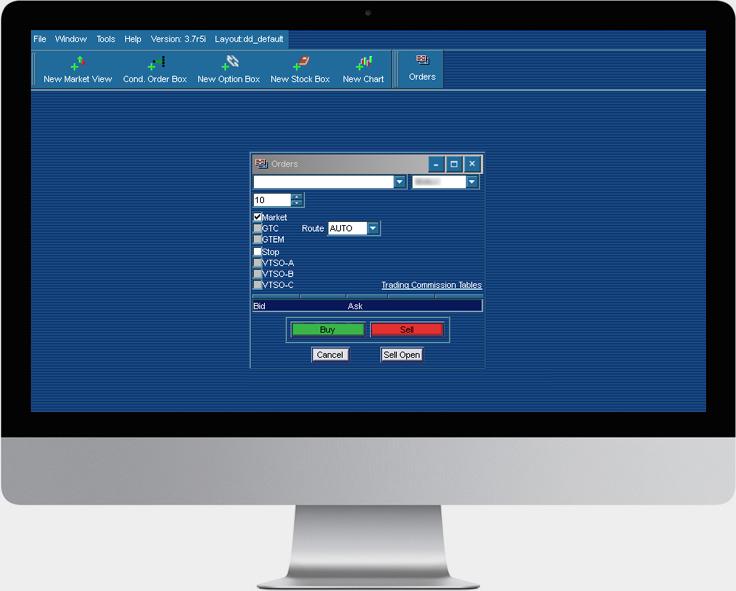 Order Entry Panel
By entering a symbol in the trading panel, it will be automatically copied into the order entry panel, allowing you to quickly place a trade.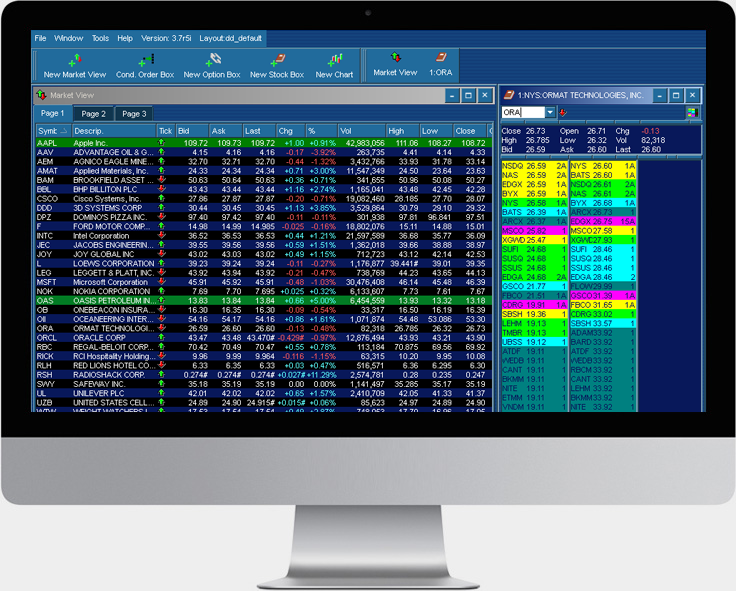 Real Time Dynamic Quotes and Market Depth
Access Level 2 market depth for Canadian and American markets with DDPLUS, and Level 1¾ market depth for Canadian market with DDXTRA.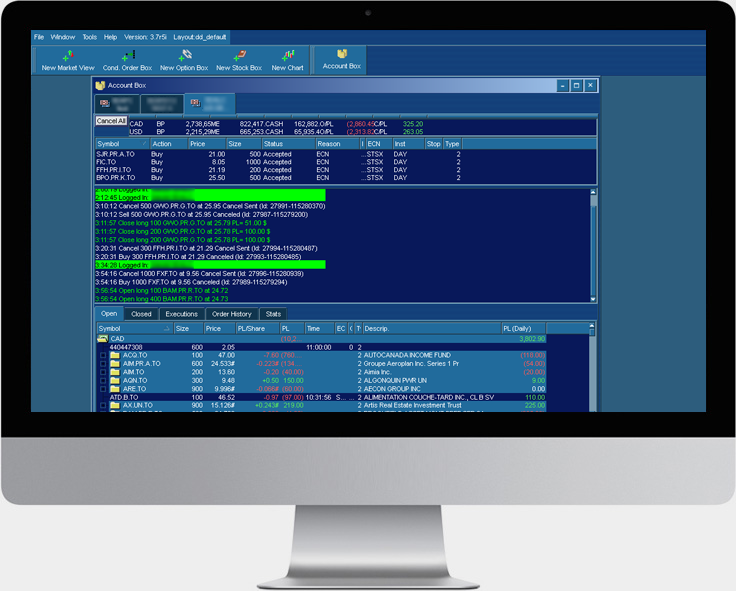 Account Management
Information about orders and order executions.
Real-time dynamic portfolio monitoring and account statistics.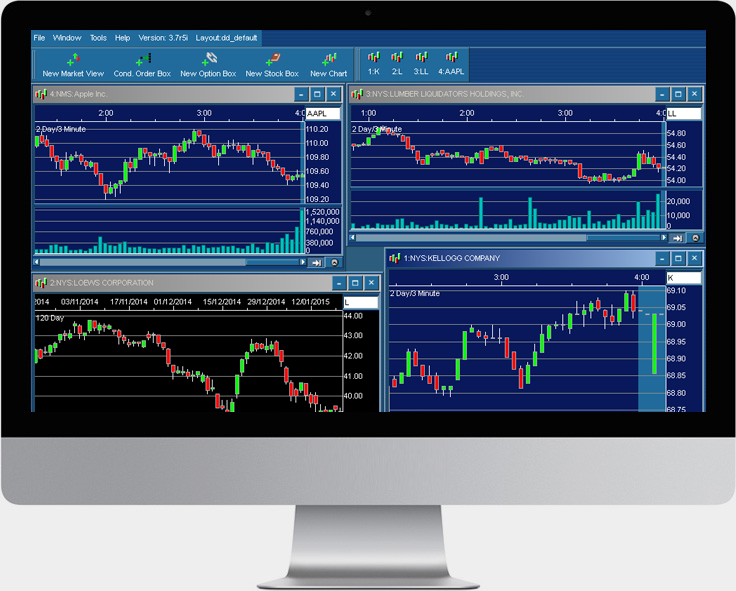 Charts
The trading platform allows you to view multiple charts simultaneously. It also allows you to link a chart to a given trading panel.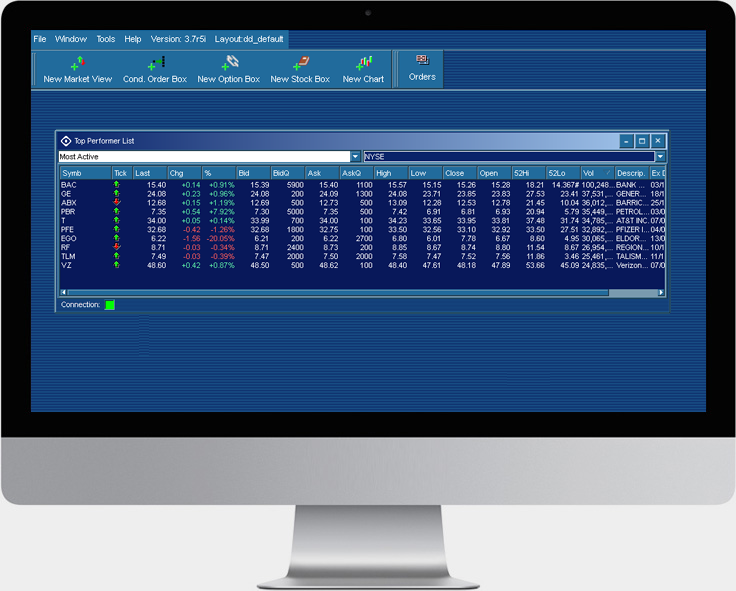 Most Actives
See the most active stocks, winners and losers displayed dynamically in real time.

Commissions and Fees
With DDXTRA or DDPLUS, commission as low as $5 per trade and no ECN fees.
Learn more